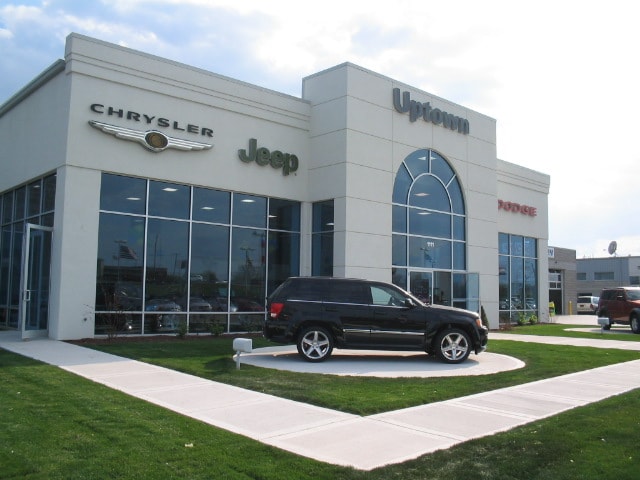 Welcome to Uptown Chrysler Jeep Dodge Ram! Having served Washington County, WI, and the greater Milwaukee area since 1946, Uptown is a proud member of our community. We support area charities and non-profit organizations such as Washington County Humane Society and Hartford Support the Troops through donations and fundraisers. We also support our local schools through Dodge Booster Club test drive events which help raise much-needed money for the school. We are proud members of the WCBA (Washington County Builders Association) and Hartford and West Bend area Chamber of Commerce. Each year we are a main sponsor of the Washington County Fair. Throughout the summer don't miss our events! In the past we've had car shows, the RAMINATOR monster truck rides, Mopar of Wisconsin Car Club meets and much more! Be on the lookout for our next event! We are proud to be part of your community and look forward to many more years of growth. Welcome to your friendly, neighborhood, Uptown!

Don't forget, we offer a wide selection of new, used and certified pre-owned vehicles to fit virtually anybody's needs. Whether you're looking for a new-to-you vehicle, parts, service, financing, quick lube, the friendly staff at Uptown is sure to please. We welcome your comments whenever you use our sales or service facilities. Higher standards, lower prices since 1946.

Our Corporate Mission: We the Uptown Team are a dedicated group of individuals operating together. We are dedicated to total customer value, satisfaction and professionalism. We strive to ensure our employees a productive and rewarding work environment. Our business model is built on customer loyalty and your satisfaction. Customer loyalty is and always will be our top priority. Uptown begins with "You!"