Why Mopar > Aftermarket Auto Parts?
Genuine Mopar Parts
Firstly, the guaranteed fit and performance of a genuine Mopar auto part is one of its most significant benefits. Purchasing a car part that fits your specific make and model of your vehicle ensures its function with all of your car's other inner-workings. With every Mopar part designed and tailored to a very specific purpose, you can drive your automobile with ease and confidence, knowing you're driving with the best possible solution. Sure, genuine Mopar parts are a higher cost upfront because of their quality. However, the long-term lifespan and reliability of them decrease the chances of unexpected hiccups or short-lived used, which could result in even more costs and damages further down the road. Besides, the added warranty our genuine Mopar auto parts come with protects you from any of these unwanted, unexpected payments. If you're looking to maintain the value and performance of your beloved sedan, SUV, or pickup truck, then look to the Mopar parts collection that our auto parts center has to offer at Uptown Chrysler Jeep Dodge Ram in Slinger, WI.
Aftermarket Car Parts
There is no doubt that saving money feels good. With aftermarket auto parts, you're looking at a smaller price tag. However, just because it's a bargain at first doesn't mean it's a bargain later on. Take a closer look at the fine print before making this purchase. Because they're a lower-cost alternative for a wide array of makes, models, and trims, their design is an attempt to assist a large range of cars. In other words, your automobile will not receive a tailored replacement. The result could be a shorter lifespan and potential damage or risks in performance and function, especially without a warranty to back it up. If you'd like to keep the resale value of your vehicle and not compromise on its integrity, then consider stepping away from the cheaper option of aftermarket auto parts.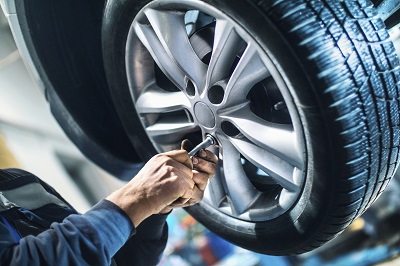 Order Your Car Parts | Uptown Chrysler Jeep Dodge Ram
Our proud team of trained and certified auto technicians has the equipment, knowledge, and determination to keep every vehicle running as it should. When you visit our full-service dealership in Slinger, WI, you have a wide array of auto parts, accessories, and services at your disposal. Explore the possibilities and stop putting off your car's needs; call or visit our location during open hours Monday-Saturday to begin.
Car Service: 

262-732-2031

Car Parts: 

262-732-2031
Hours
Monday - Thursday
9am - 8pm
Friday
9am - 6pm
Saturday
9am - 5pm
Sunday
Closed